Ethylene Di Chloride (EDC) 99%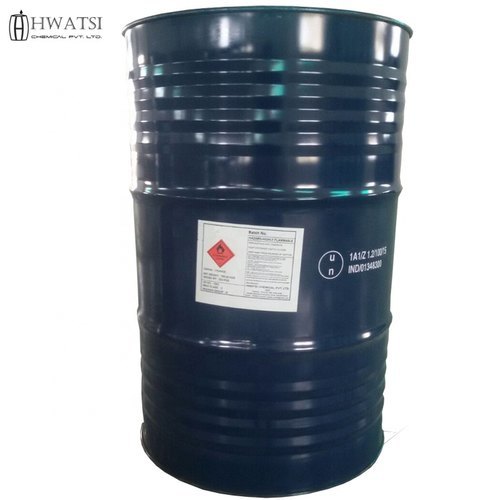 Ethylene Di Chloride (EDC) 99%
Price And Quantity
Product Specifications
Ethylene Di Chloride chemical

1,2-dichloroethane , edc ,Ethylene Di Chloride
Product Description
Ethylene dichloride (EDC) is a clear, colourless, oily liquid with a sweet, pleasant chloroform-like odour. It is highly volatile, toxic, flammable and miscible with chlorinated hydrocarbons and most organic solvents. It reacts violently with aluminium, alkali metals,alkali amides, ammonia, bases, strong oxidants and attacks many metals in presence of water.
Around 95% of EDC is used in the production of vinyl chloride monomer (VCM), nearly all of which goes intopolyvinyl chloride (PVC).
Other outlets for EDC arechlorinated solvents such as ethyleneamines, trichloroethylene, vinylidenechloride and trichloroethane. It is used as an intermediate in the productionof perchloroethylene (tetrachloroethylene) and as a catalyst in hexachlorophene production.
EDC has been used as a solvent in the textile, metal cleaning and adhesives industries. Solvent markets tendto be mature due to environmental pressures to reduce emissions and decliningin the case of perchloroethylene.
CAS No.: 107-06-2
Mol. Formula : Cl-CH2- CH2-Cl
Molecular weight : 98.96g/mol
Appearance : EDC is a colorless liquid with amild odor
Purity(wt %): 99.9 min.
Acidity (as HCI)ppm,wt : 2 max.
Water (1)ppm, wt : 150 max.
Density (g/cc): 1.252
Freezing point : -35C
Boiling point : 83.5C
Hs code : 29031500
Trade Information
1 - 2 Week

It is Non Hazardous Cargo. We provide 250 kgs packing in Drums with Shrink wrapped, Palatalized.
Asia, Australia, Central America, North America, South America, Eastern Europe, Western Europe, Middle East, Africa

ISO certified company and rated by Crisil - high in financial